Inspirational winners recognised at star-studded Gala Dinner
SAFC players past and present and some of the biggest names from across the North East turned out to show their support for Foundation of Light's star-studded Gala Awards Dinner. 

Sweet Cones and Hot Chocolate Cones available to buy from Beacon of Light with proceeds to support Foundation.

Foundation of Light and Alive and Kicking are bringing Sunderland AFC supporters the unique opportunity to design a football which will be produced and used at the Stadium of Light during our Foundation Matchday.

Penultimate month of 2023 culminates in Gala Awards Dinner, but there was plenty else happening at the Foundation of Light throughout November.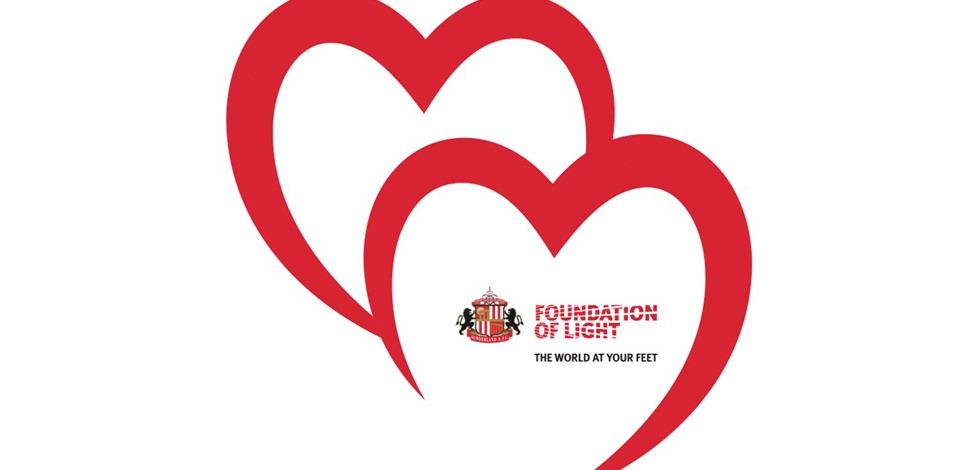 Heart On Your Sleeve
Our 'Heart on your Sleeve' campaign is an opportunity to bring SAFC supporters together to help and inspire one another.
Health inequalities in the UK are getting worse, with the gap between the North East and the South of England worsening.
People in communities across our region are living shorter lives; spending most of them in poor health.
We want to tackle these issues encouraging parents and grandparents to stay both physically and mentally active to inspire the next generation to do the same and live healthier lives.
Donate now