Foundation of Light enjoys activity-packed EFL Week of Action

Foundation of Light has had an EFL Week of Action to remember as we worked with Sunderland AFC to highlight some of the most impactful community projects delivered by the Foundation.
The action-packed week started with a visit from 10 members of the Sunderland AFC first-team squad, who took part in a talk and tour of the Beacon of Light.
The players were given the chance to see how the Foundation uses the power of football and Sunderland AFC to make a difference in the community, touring the Arriva World of Work zones, rooftop pitch, and indoor arena.
Sessions such as Ha'way and Weigh, Every Player Counts, Wear Together, and football scholarship training were underway, and the Black Cats stars were happy to engage with the participants and even join in.
On Wednesday, we shared the success story of Kody Wardle Burns, one of our YOLO participants.
YOLO is an early intervention programme, overseen by Northumbria Police's Violence Reduction Unit, working with those at risk of falling into criminality and provides positive opportunities to divert them from this.
After working with the programme, 14-year-old Kody, who had stopped attending school or engaging with his community, returned to education and started taking part in extra-curricular, such as his school's trampoline sessions.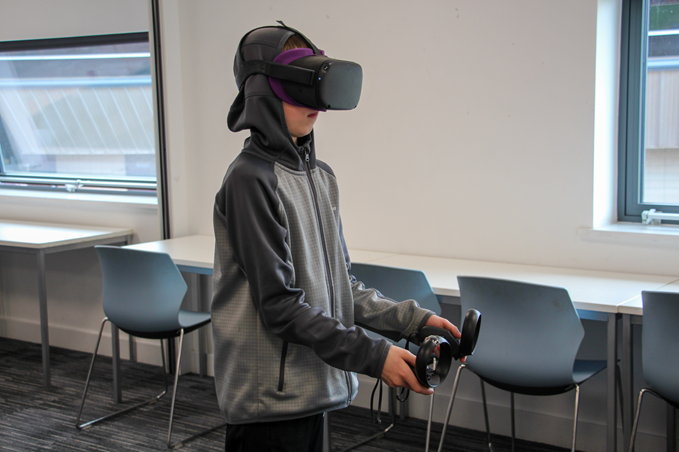 Thursday brought over 100 year five and six pupils to the Beacon of Light for a Primary Stars football festival, the players taking part in a tournament linked to the four Premier League values: 𝗕𝗲 𝗮𝗺𝗯𝗶𝘁𝗶𝗼𝘂𝘀, 𝗕𝗲 𝗶𝗻𝘀𝗽𝗶𝗿𝗶𝗻𝗴, 𝗕𝗲 𝗰𝗼𝗻𝗻𝗲𝗰𝘁𝗲𝗱, 𝗕𝗲 𝗳𝗮𝗶𝗿.
Ahead of their trip to the London Stadium to play in the Champions Trophy, the Sunderland Street Soccer team took part in a tour of the Stadium of Light, showing off their new kits made using recycled plastic bottles.
The Street Soccer Foundation is a national programme using football to inspire and encourage vulnerable and disadvantaged children and young people to turn their lives around for the better.
Our Sunderland Street Soccer side are one of 10 teams competing at the home of West Ham United on International Football for Good Day – Sunday 19 November – for the Champions Trophy.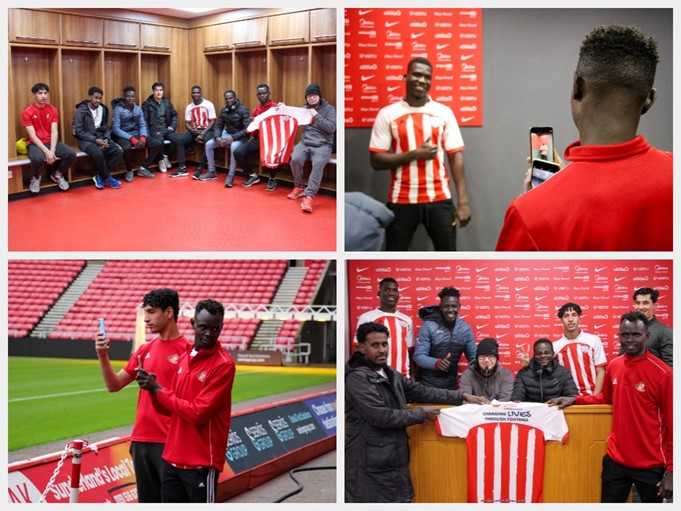 Rounding off a great week, we received the Utilita Giving Community Organisation of the Month award, selected by SAFC star Jack Clarke.
The 22-year-old joined us at the Beacon of Light to hand over the prize, which comes with a £500 donation.
Jack visited several Foundation of Light sessions during the visit as he learned more about the range of programmes that we deliver.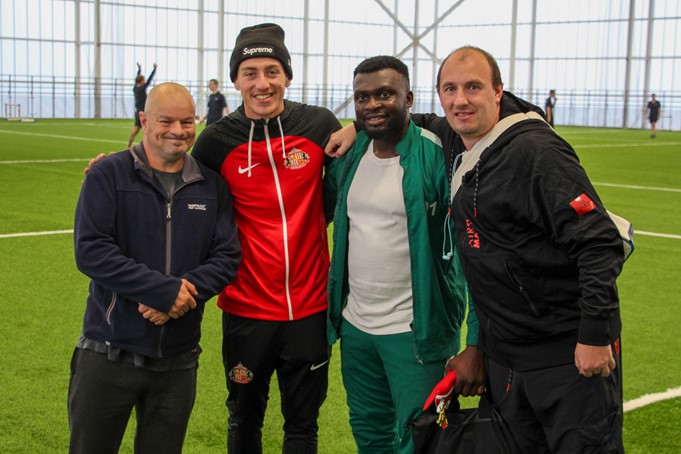 Sweet Cones and Hot Chocolate Cones available to buy from Beacon of Light with proceeds to support Foundation.

Foundation of Light and Alive and Kicking are bringing Sunderland AFC supporters the unique opportunity to design a football which will be produced and used at the Stadium of Light during our Foundation Matchday.

Penultimate month of 2023 culminates in Gala Awards Dinner, but there was plenty else happening at the Foundation of Light throughout November.